Quality Plus Windows

, from Quality Window Specialists Inc., can provide the protection, comfort and beauty your home deserves.
High-performance windows with new glazing technologies not only reduce energy costs but make homes more comfortable as well.
Winter Thermal Comfort
An older window with a lower glass temperature feels colder because more heat is radiated from a person's body to the window. Cold glass can also create uncomfortable drafts as air next to the window is cooled and drops to the floor. This sets up an air movement pattern that feels drafty and accelerates heat loss. High-performance windows with lower U-Factors will result in a higher interior window temperature in winter and thus greater comfort. Proper
installation along with weatherstripping designed to seal tightly (for operable windows) will also improve comfort by reducing cold air leakage.
Summer Thermal Comfort
In summer, strong direct sunlight strikes people and interior surfaces, creating overheating and discomfort. Windows with low solar heat gain coefficients will reduce the solar radiation coming through the glass and associated discomfort. Low solar heat gain Low-E glass (spectrally selective) reduces heat gain while still providing sufficient light and view.
Heating Season Savings
In climates with a significant heating season, windows have represented a major source of unwanted heat loss, discomfort, and condensation problems. Recent years have shown that windows have undergone a technological revolution. Windows have now proven to have lower heat loss, less air infiltration and warmer glass surfaces that improve comfort and minimize condensation. In cold regions, this means that windows are no longer lacking energy-efficient capabilities – increasing glazing area with high-performance windows can have minimal or no affect on total energy use.
THE ULTIMATE IN CONFIDENCE
Quality Window Specialists Inc.  is pleased to present Quality Plus Windows.  These superior windows are not only built to last, they will reflect and enhance your home's beauty.  This window product was designed with durability in mind.  The fusion-welded sash and mainframe add strength and rigidity to Quality Plus Windows.  And years of continual operation and harsh weather conditions won't even diminish their performance or beauty.
MAINTENANCE IS EASY
Quality Plus Tilt-in design makes cleaning easy.  And with our solid vinyl frames and sashes, you'll never paint or scrape again.
FOUR-SEASON PERFORMANCE
The multi-chambered frame, high-qualit
y
weather-stripping and insulated glass units proved superior, all-season insulation performance that will qualify for all Energy Star standards.  You can even add insulated frames, sashes, and/or triple glass with krypton or argon.  Extra costs may apply.
A REPUTATION BUILT ON CUSTOMER SATISFACTION
The Quality Plus Window was created on the premise of superior, energy efficient products backed by outstanding customer service.  Quality Window Specialists is a locally owned member of the Better Business Bureau and NARI.  We are fully insured and bonded.  Our trained, professional sales specialists can help you choose the windows that best suit your needs.  And through our factory-trained, highly skilled craftsmen, you can rest assured that we provide a professional installation that gives you and your family peace of mind for years to come.
Other Fine Quality Window Manufactures.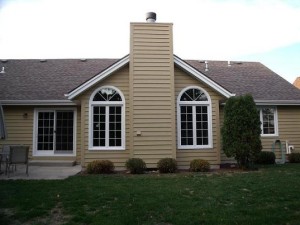 Quality Windows sells many different manufactures so you the homeowner can have the best window,colors,options,and quality,for your budget.
We believe the relationship between a customer and Quality Window Specialists does not end once product installation is complete.
 "If you are planning to remodel your home, call us for a free in home, no obligation, estimate"
Call Us Now! 262-781-8899